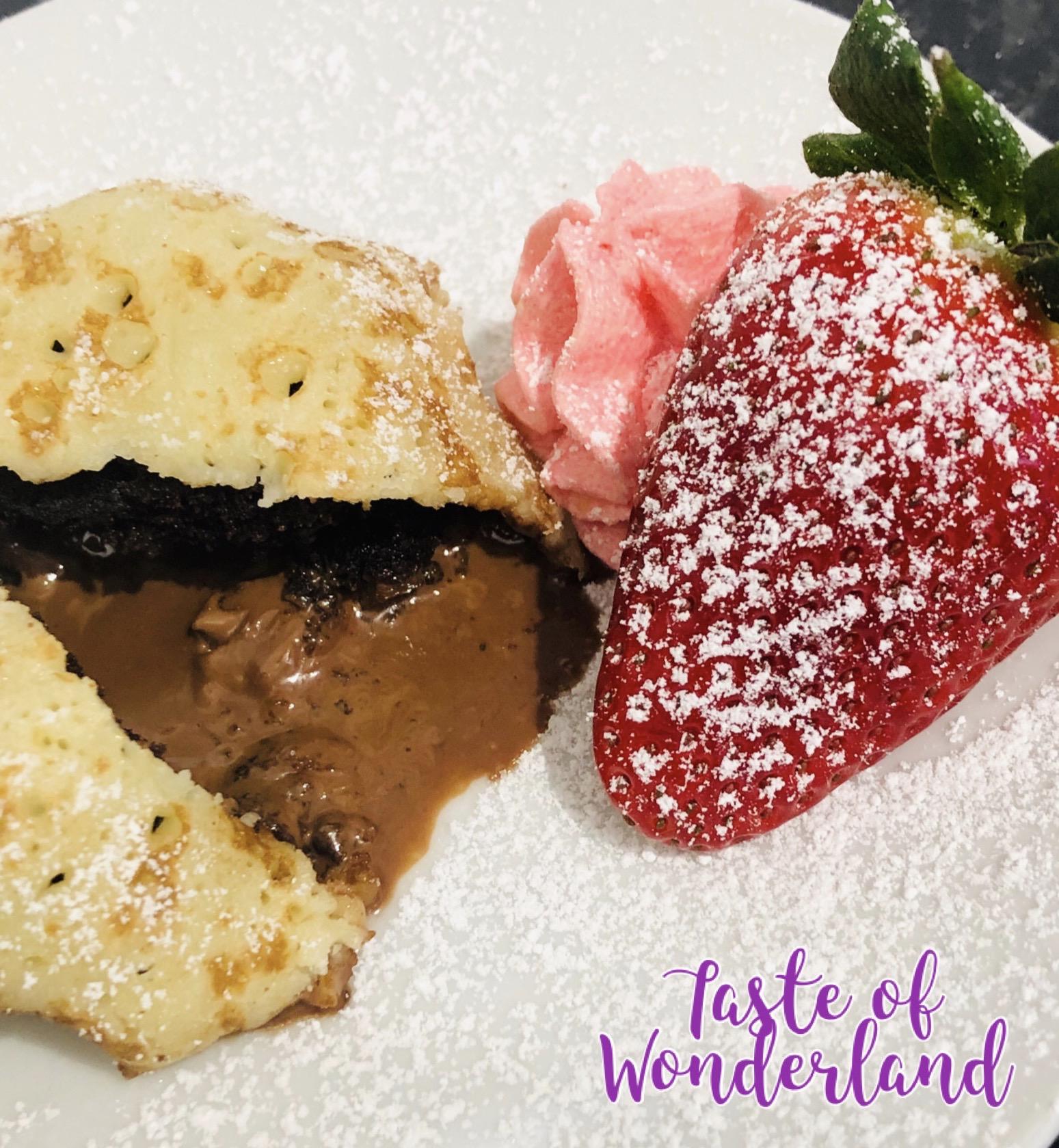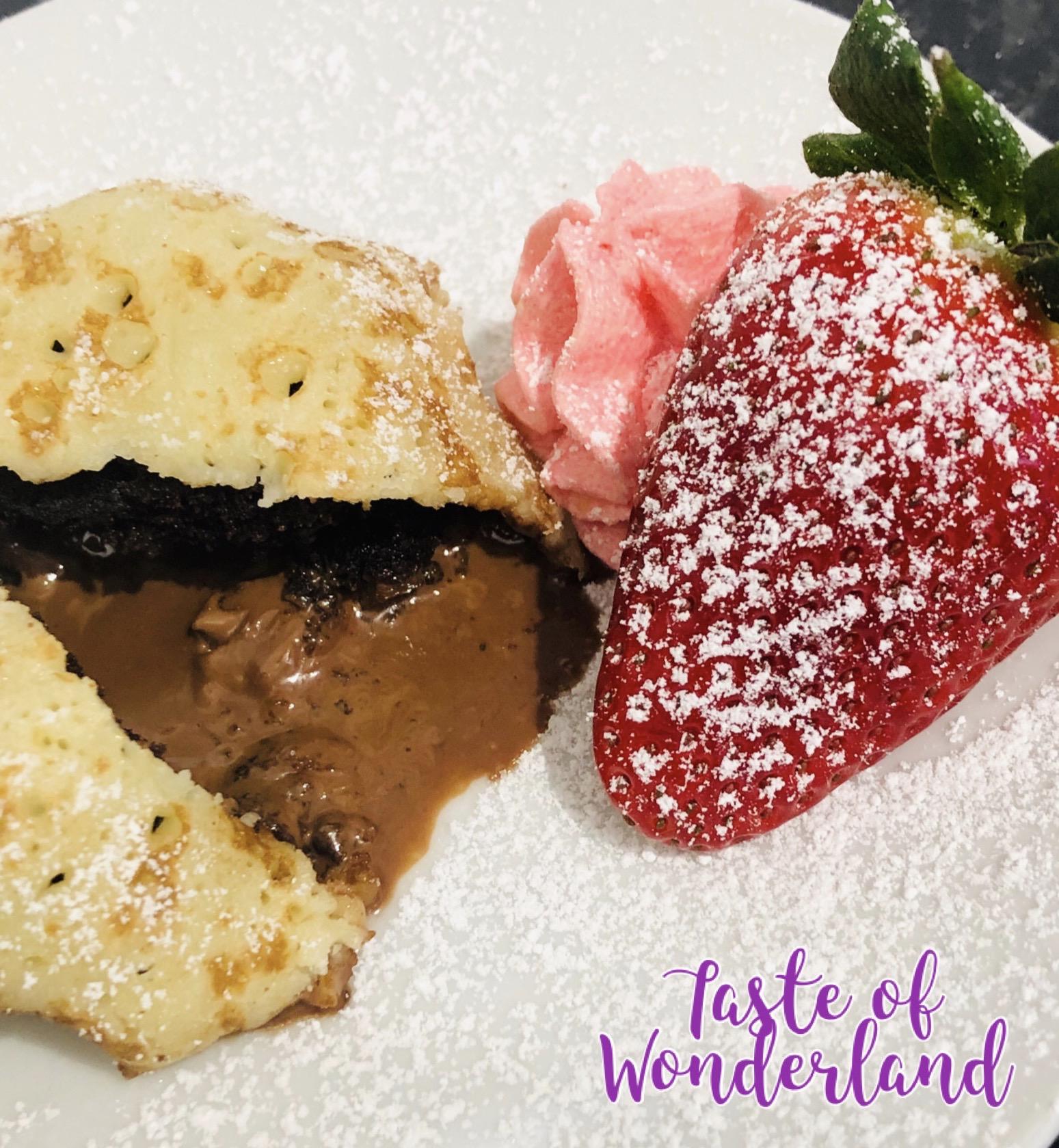 Pancake wrapped around a rich gooey brownie, filled with a pocket of creamy lava chocolate. Served with whipped cream and a fresh strawberry. Please n...
View details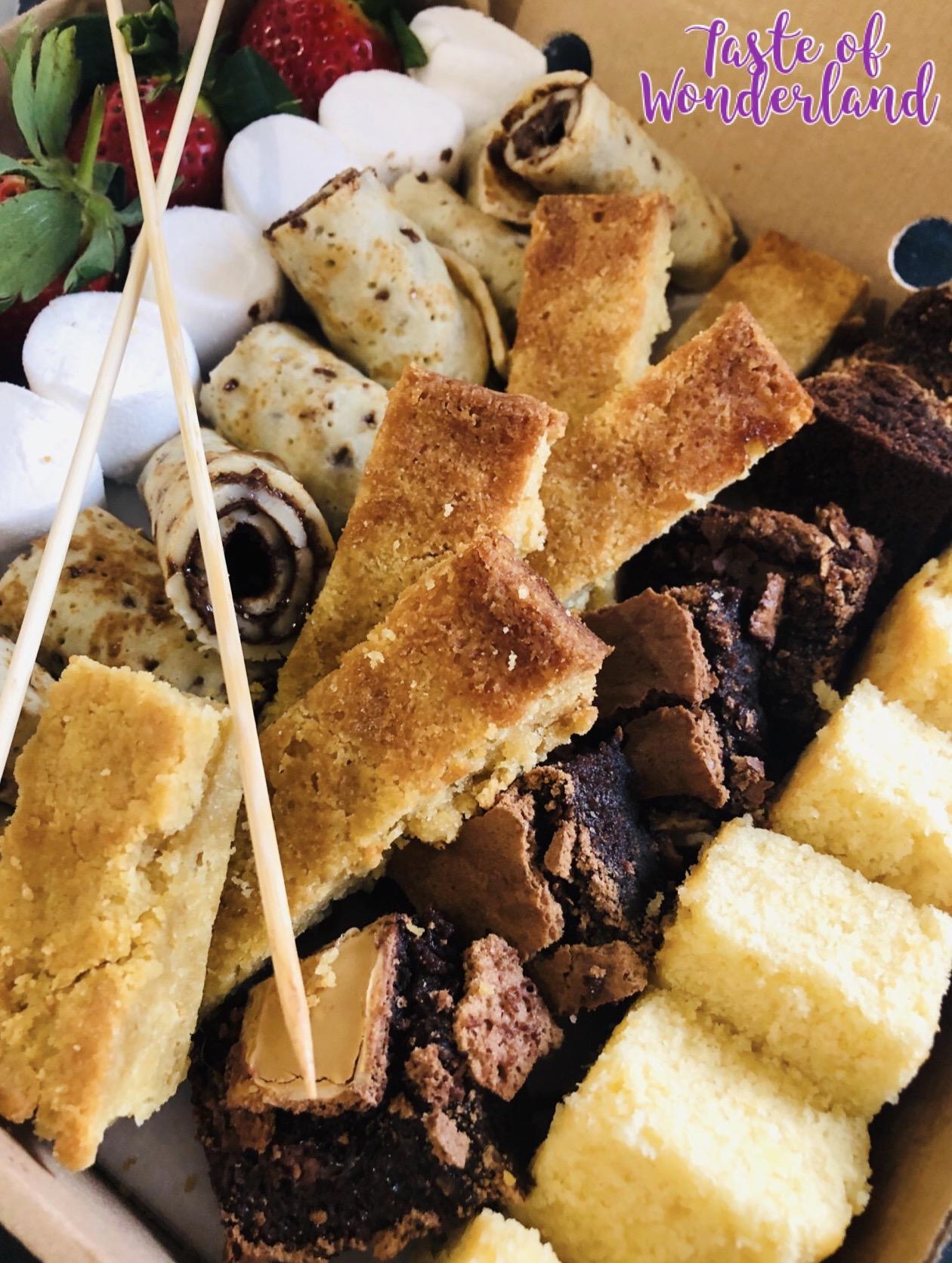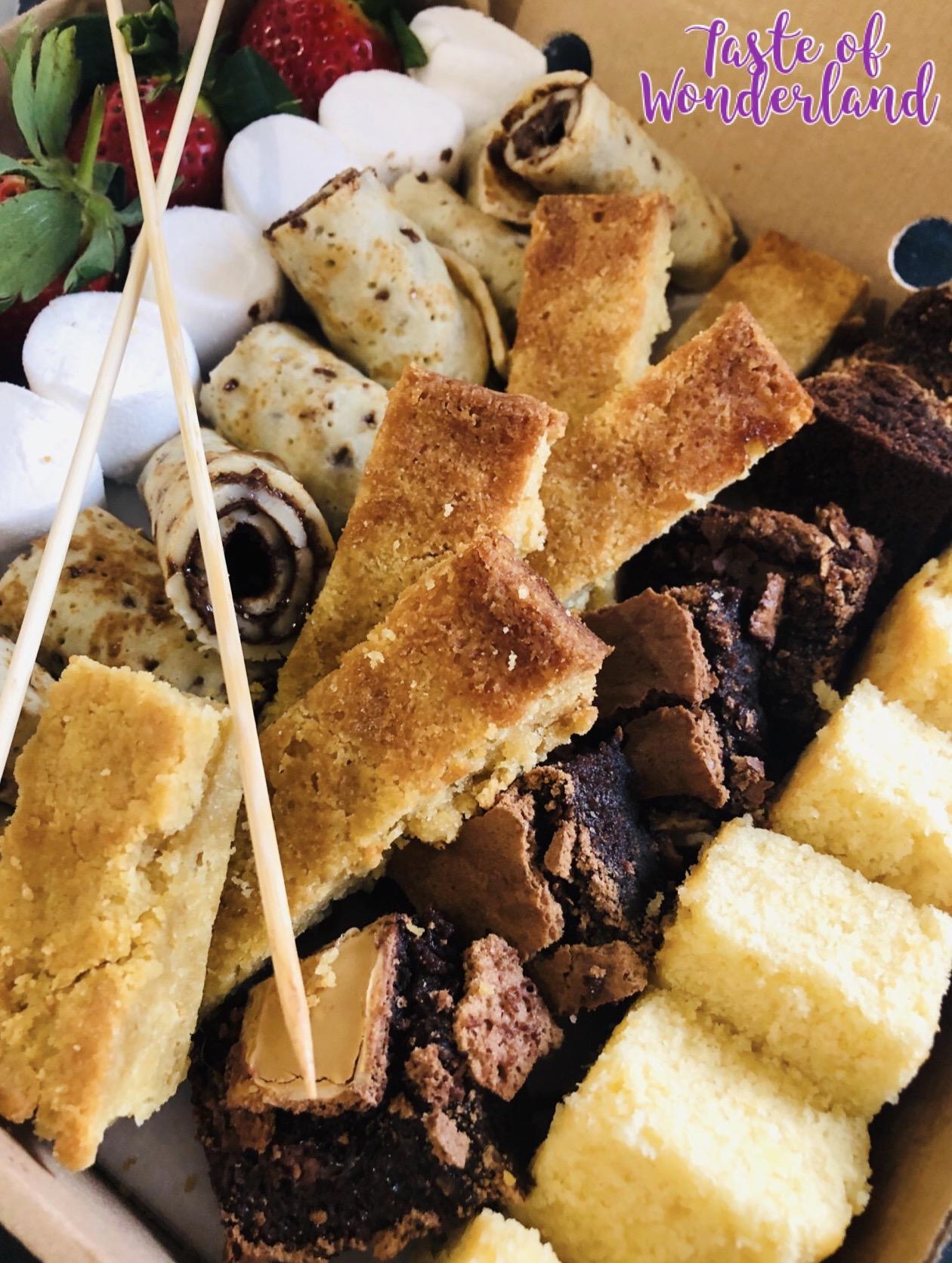 9" Box filled with the following items: Fresh StrawberriesMarshmallows Chocolate Pancake Rolls Cookie Dipper Sticks Brownie Chunks Cake CubesComplete ...
View details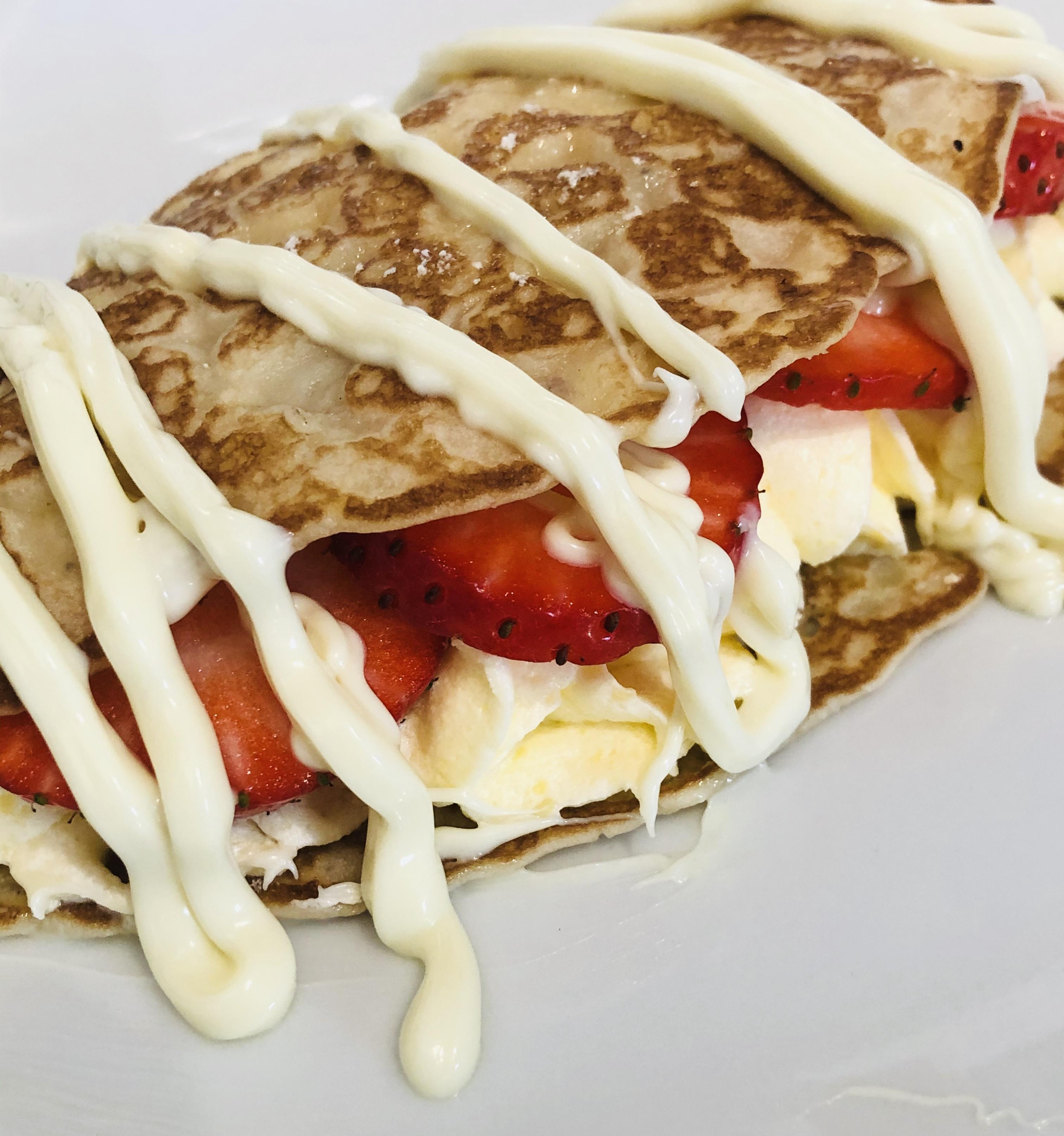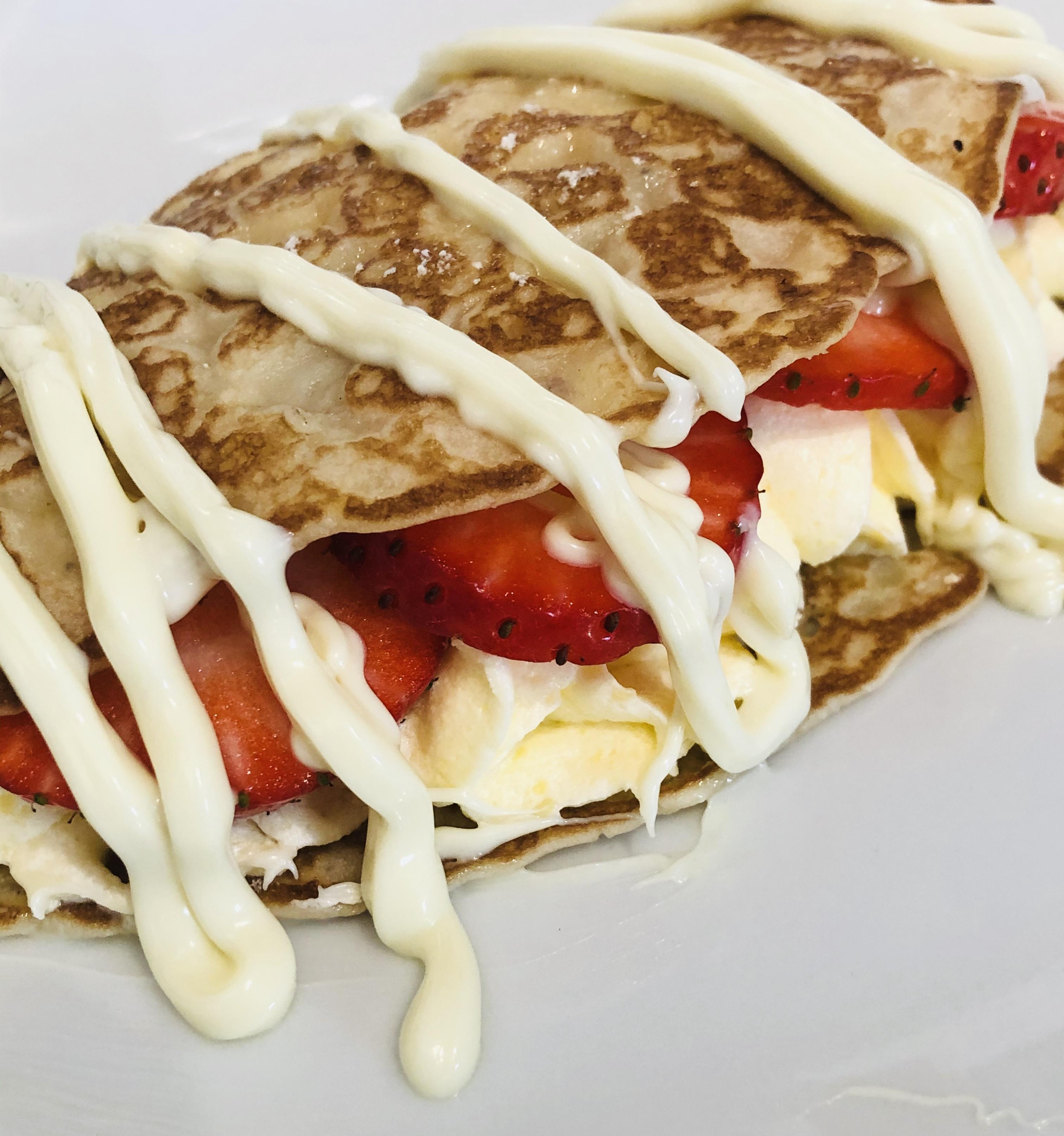 A Pancake stuffed with your choice of Fillings.
View details