Celebration Orders
Do you have an upcoming Birthday Wedding or Celebration. Taste of Wonderland offer a variety of Unique and Delicious Celebration Cake alternatives. We require a minimum of 48 hours notice for all orders, however we advise Customers to contact us as early as possible to book your date in our diary. To discuss options and availability, please contact us HERE and a member of staff will be happy to help.
We now offer Giant Cheesecakes in a Huge variety of tempting flavours. Giant Cheesecakes are the perfect alternative to a Celebration Cake & can be ordered in a variety of different sizes.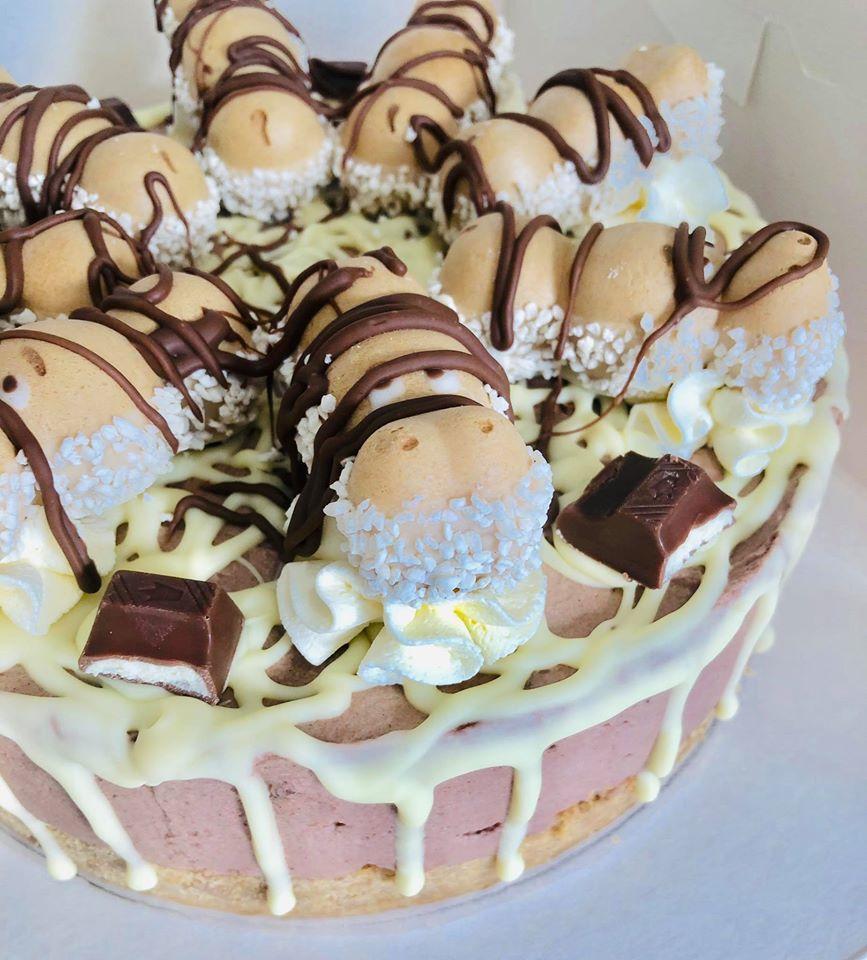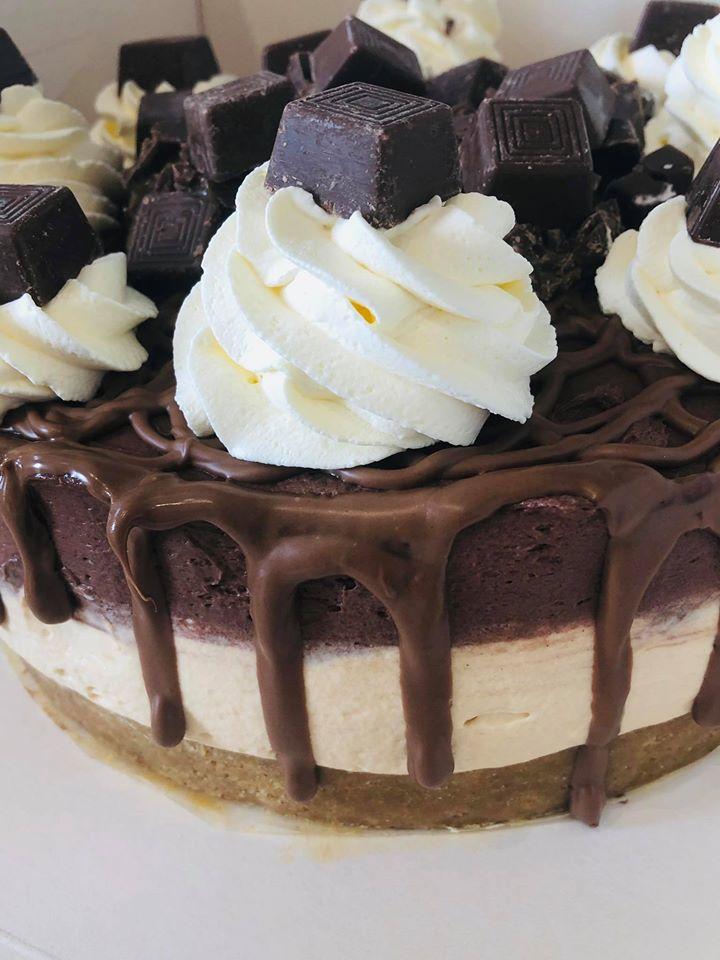 Prices Start From:
3 inch £4.00 each – (minimum order of 5, discounts available on larger quantities )
8 inch £25.00 – serves 8-10
10 inch £35.00 – serves 12-16
If you would like a bigger size or multiple cheesecakes we offer discounts on Larger orders.
Giant Treats
Available in Cookie, Brownie or Flapjack, Our Giant Treats Can be personalised with a message of your choice or why not have a favourite character or logo iced onto it. A perfect alternative to a Birthday Cake or why not have it gift wrapped and have it delivered to a loved one for a tasty treat.
8" £13.00– includes free personalisation ( images are £1 extra )
10" £18.00 – includes free personalisation |(images are £1 extra)
Brownie Stack
Our Brownie Stacks are freshly made using the finest chocolate, baked to perfection with a thick gooey centre and Crusty Flaky Crust, just how every brownie should be. Piled high, our brownie stacks look delicious loaded with various Fruits or Chocolates. Why not add a Fountain Sparkler for added WOW factor?
Prices Start from just £30 for 24 brownie slices.
Doughnut Tower
Why not choose a new & modern Doughnut Tower? Perfect for non traditional weddings or quirky fun parties. Doughnuts can be made in a variety of different flavours with various fillings & glazes and designed to fit in with any theme or colour scheme. No need to spend time cutting up cake slices and making a mess, just let your guests help them selves to a freshly baked delicious Doughnut of their choice.
Prices start from just £1 per Doughnut ( minimum order of 10 )
Party Platters
Having a family gathering, BBQ or party? Why not order a Party Platter for all your guests to tuck into. We can provide mini bite platters or fondue boxes all ready to serve taking the hassle out of your next event.
Prices start from just £20
Personalised Toppers
We can make Personalised toppers to add the finishing touch to your order. Prices start from just £3.